Kingfisher Quay News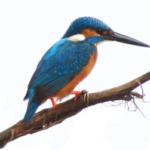 A 6 WEEK CONSULTATION will take place including events and workshops city wide, during February / March only. It is vital we respond as the final document goes before the Government Inspector in the summer of 2012. This is an opportunity for residents to have a voice, for example, to stress the importance of local green spaces in Oreston and to reflect on the impact that more residential and commercial development in Oreston may have on residents.
TMS and proposed directors meeting
The meeting will be on Friday 11th February if you would like anything put forward Email kingfisherquay @ hotmail.co.uk. There will be minutes from this meeting published on hooelake.org along with the date of the next residents meeting
Sunday 20th February – HELP OUR APPEAL FOR A DOG WASTE BIN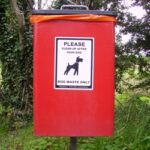 ONE DAY SURVEY 7-5 PM RE DOGS PASSING THROUGH THE QUAY TO HELP OUR APPEAL FOR A DOG WASTE BIN – VOLUNTEERS NEEDED FOR 30 MIN SESSIONS tel Jackie 401753
REPORTING INCIDENTS TO THE POLICE AND STATING 'PACT PRIORITY'
any incidents should be dealt with by the Police TEL NO 0845 2777444 on giving your name; also state this is a 'Pact Priority' (Partners and Communities Together; community groups working with the local police).This will ensure a more speedy response. Our PCSO is Mark Rothwell contact Plymstock Police Station tel. 484408 email mark.rothwell @ devoncornwall.pnn.police.uk
HAVE YOU CHECKED OUT HOOELAKE.ORG
Local news, Kingfisher Quay newsletter and minutes of residents / potential directors meetings, Barratt Homes development off Barton Road, birds seen in the area, and snippets of history of the area?
For regular updates be sure to register by entering your email address on the home page. (Click the hooelake header)
Scrap metal collection for the estate
We have arranged a pick up for scrap metal, car batteries, old household goods etc on 28th February. Leave your bits, large and small in the fenced bin store opposite Flat no 87.
Residents Association Committee
CHAIRMAN Mike No 20
SECRETARY Heather No 91
TREASURERS Chris and Fiona No 44
NEIGHBOURHOOD WATCH- John No 62
NEWSLETTER Jackie No 65
BLOCK REPRESENTATIVES
TIDAL VIEW- Jacqui No 18
RADFORD COTTAGES Jane No 4
LAKE VIEW/COURTYARD Brian/Shelley No23/No33
ENTRANCE TO ESTATE Fiona No 44
THE GREEN-Wendy No 57
KINGFISHER HOUSE-Heather No 91
KINGFISHER WAY – Trevor No10
Residents meetings are open to everyone who Rents , owns or resides on the estate
Queens Diamond Jubilee celebrations in June 2012 we are looking for a group of residents to run an event for this day, please email kingfisherquay@hotmail.co.uk with ideas and expressions of interest.
HAPPY CHINESE NEW YEAR !
Category: Local Group News