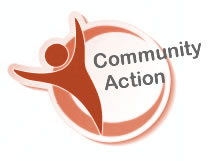 Notification of Proposed Development:  Application No: 11/01250/FUL Site: LAND AT BARTON ROAD, HOOE LAKE, PLYMSTOCK, Development: Re-development of site by erection of 222 new dwellings, provision of new public open space, ancillary access roads, improvements to Barton Road and associated works.
The above application will be considered by the Planning Committee on Thursday 12 January 2012. This meeting can be observed by the Public and is held in the Council House, commencing at 1.00pm.
There is also an opportunity to voice your views and comments at the meeting. Details of Public Speaking and how to register to speak are also available online at http://www.plymouth.gov.uk/speakingatplanningcommittee or alternatively at the Civic Centre.
The agenda, containing details of the meeting and the officer report is available 5 working days prior to the meeting (i.e. this Thursday) and can be viewed online at http://www.plymouth.gov.uk/planningcommittee. Alternatively, a paper copy is available for inspection at the Civic Centre or the Central Library.
If you wish to discuss the report about this application please contact the case officer Robert Heard on 01752 304349.
Details of the Hooe Quarry planning application can be found on an earlier post here
Category: Current Affairs, Environmental, Events, News, Planning